Select the slide you are going to place the chart on.

Insert << Chart OR Select the Chart icon on the slide.
Choose the type of chart you want to use.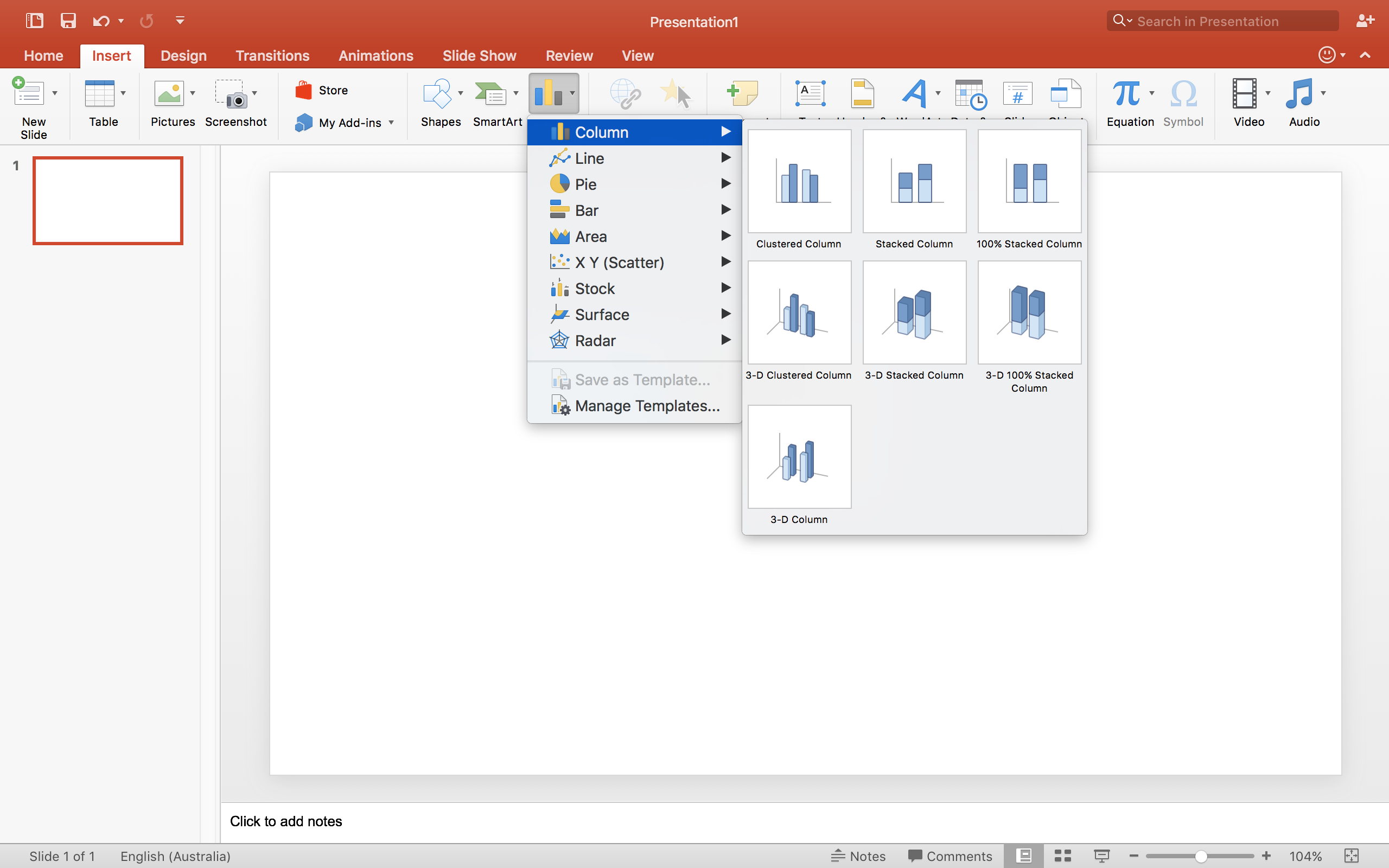 An excel window will open, so that you can edit/enter the data in your chart.
NB: If the table disappears, Right Click on your chart << Edit Data and the table will appear again.
NB: To change your chart type, choose Charts << Chart Layout << Format