Select the slide you are going to insert a movie into.


Insert >> Movie >> Movie from File
Browse for your Movie >>Insert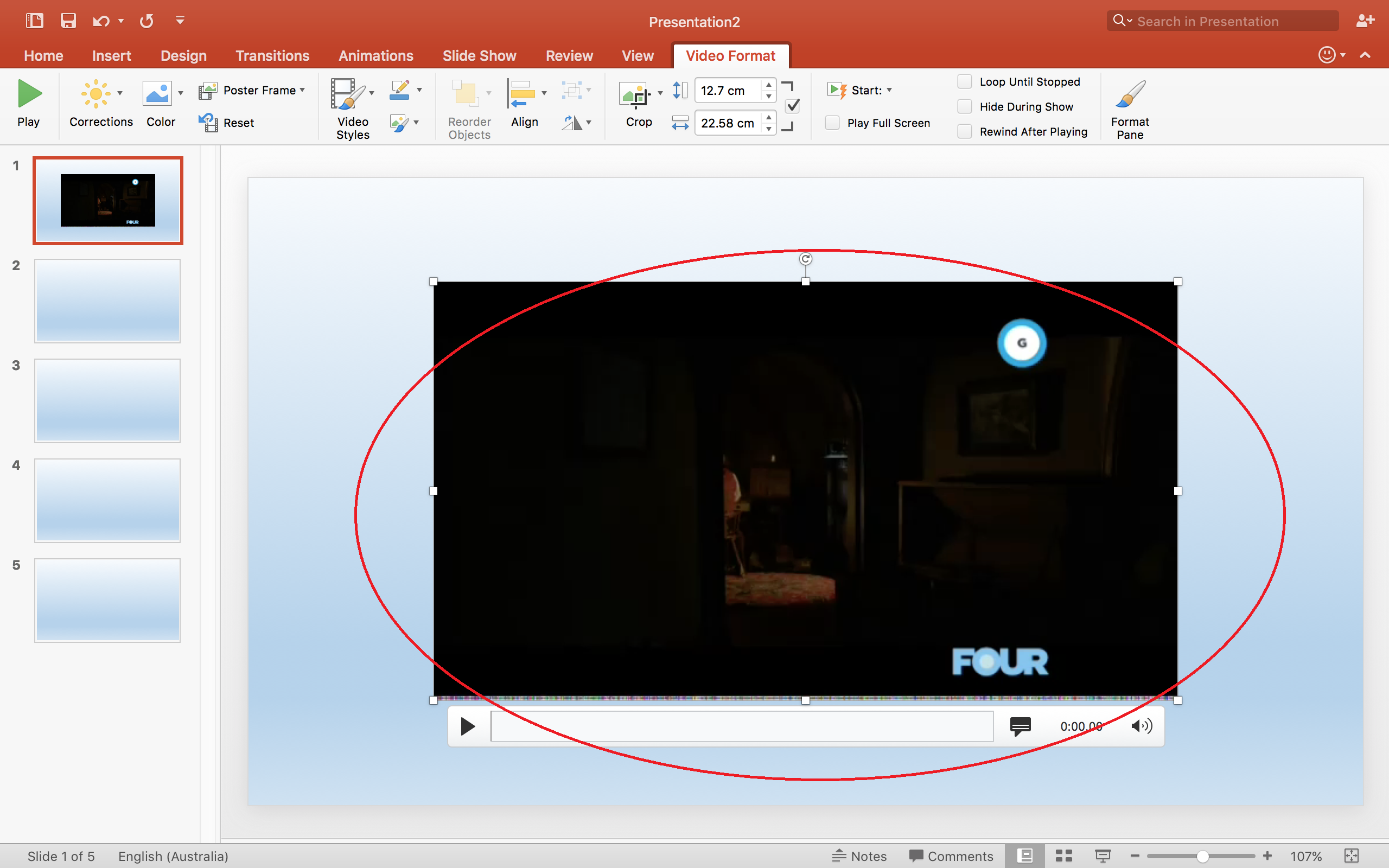 To Change the Playback of your Movie.

Click on the Format Movie tab.

Click on the Start dropdown box.

Choose between Automatically or On Click.

Automatically will play your movie clip straight away
On Click means you have to click on you movie clip to get it to play.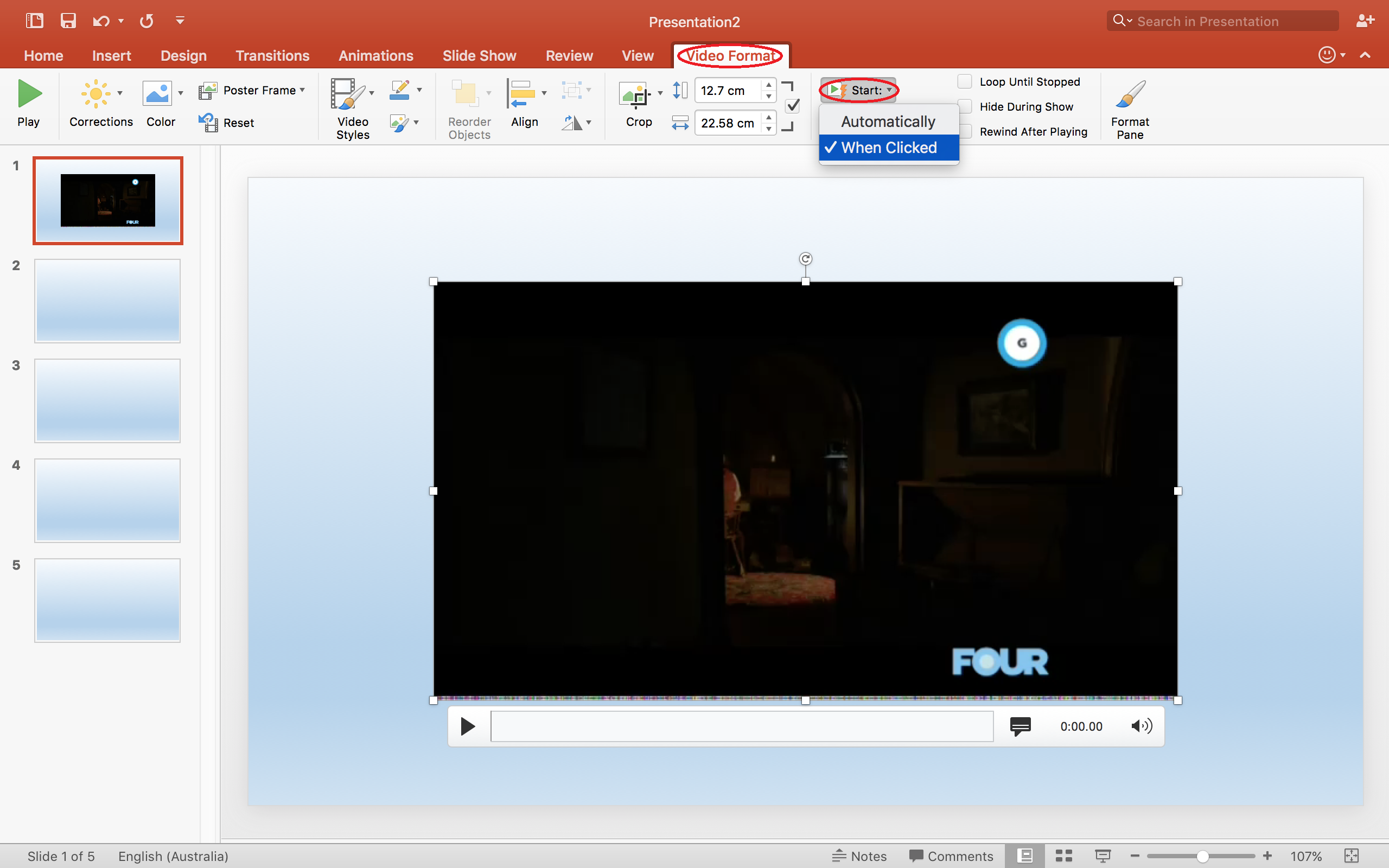 Inserting a Video from YouTube

The safest way to use a video from YouTube is to hyperlink it to your slide; do not embed the
file as this can breach the Copyright Act 1994.

Find the video you want to link to
Click in the address bar, to copy your video link

Press Cmd C (copy) OR Right click and choose Copy.
Go back to your PowerPoint slide.
Click where you want to place your video link.
Press Cmd V (paste) OR Right click and choose Paste.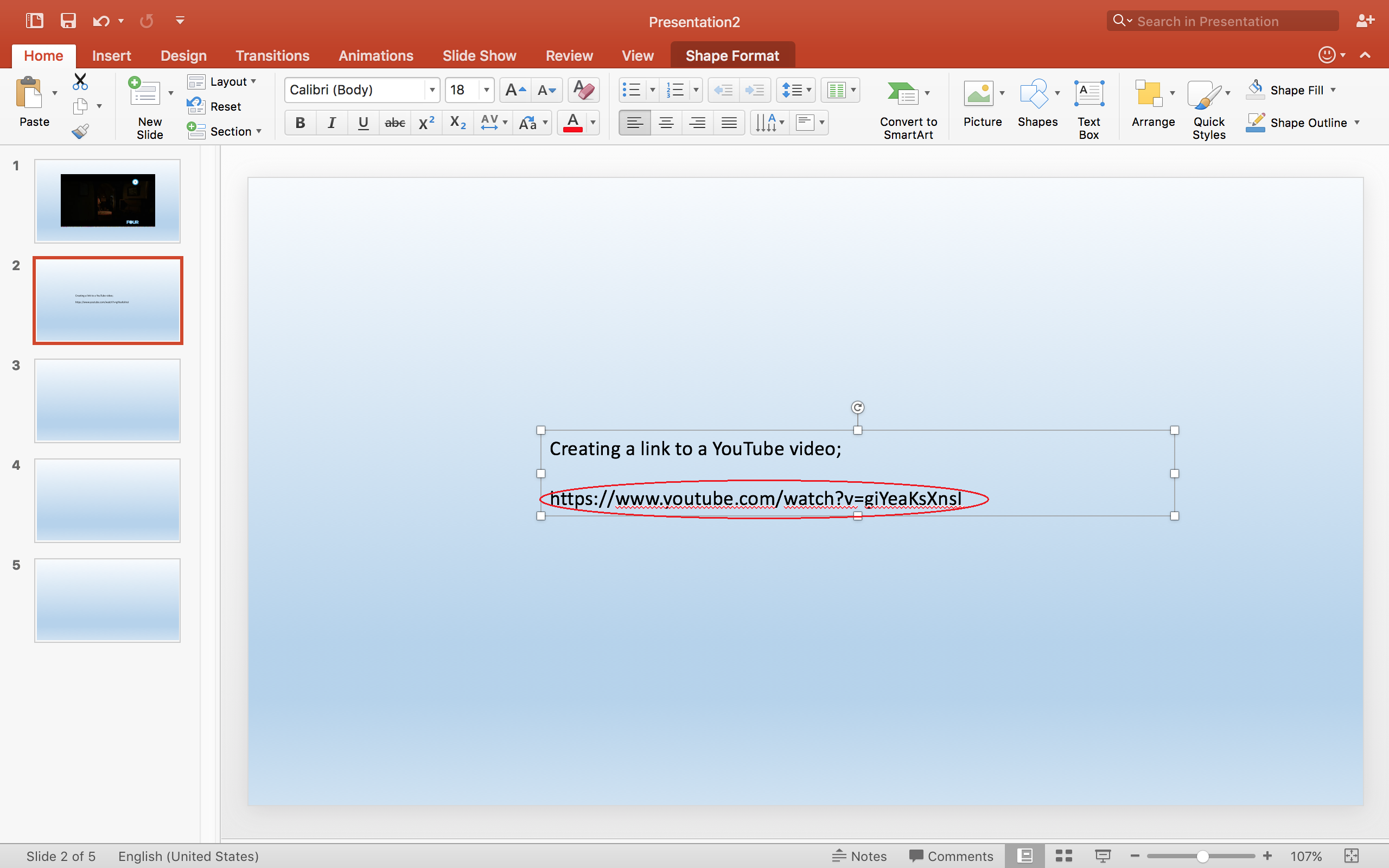 Highlight the link - https://www.youtube.com/watch?v=example

Right click on the link and choose Hyperlink.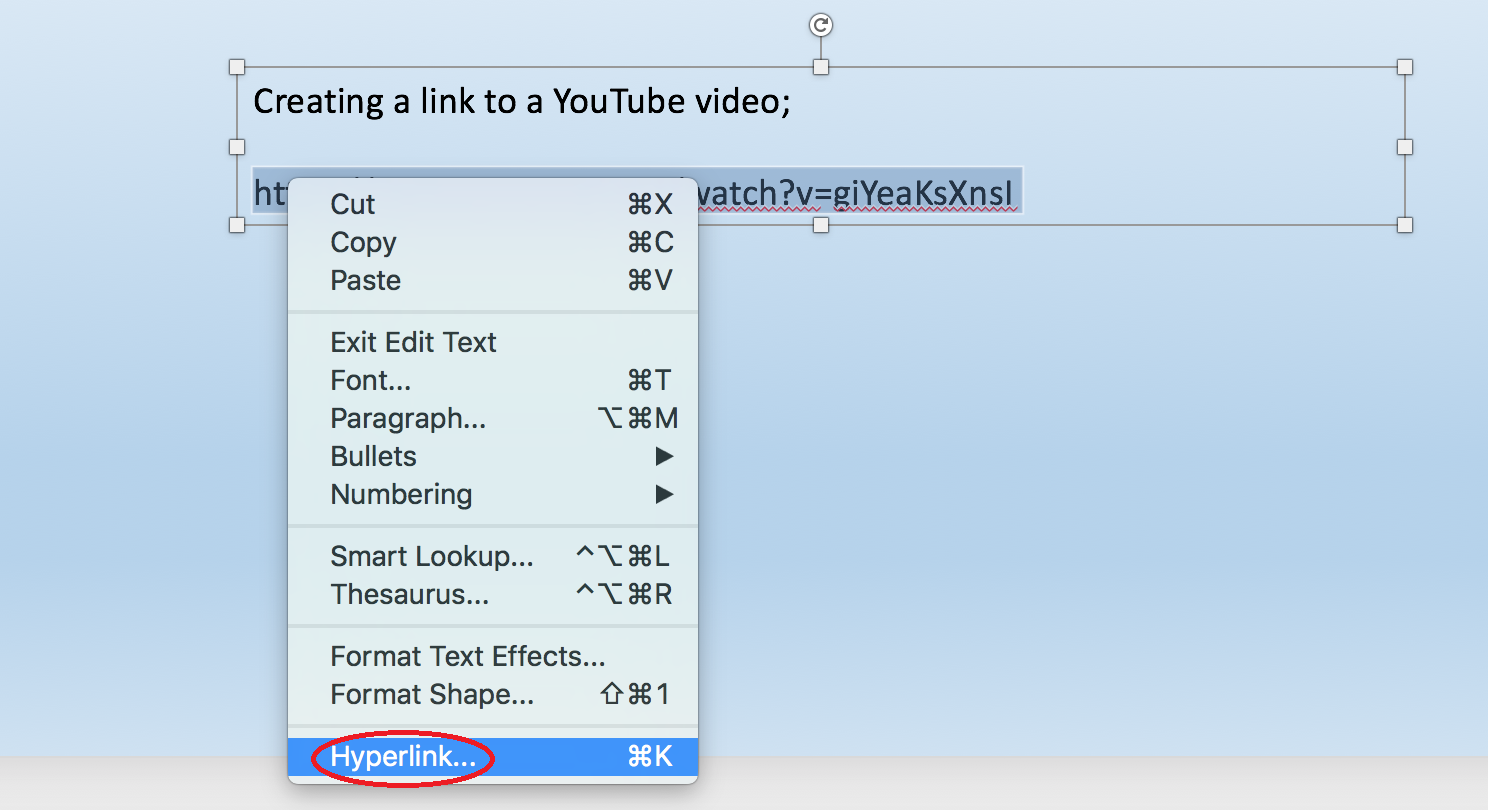 The following dialogue box will appear;
Copy (cmd c) the YouTube link from the Display box
Paste (cmd v) the YouTube link to the Link to box

Type the text you want to appear as your link in the Display box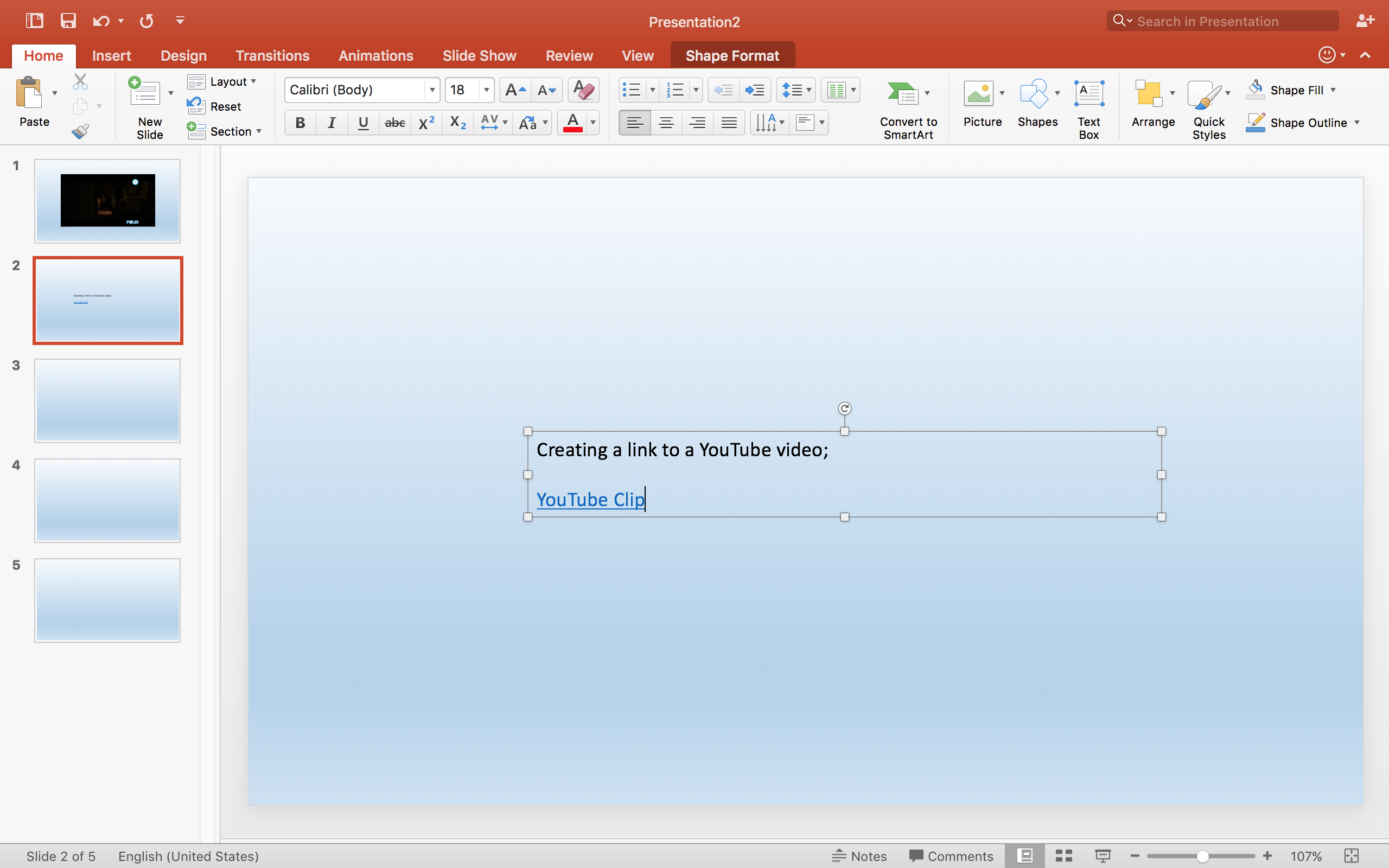 Adding Action Buttons to your Presentation

By adding action buttons to your presentation you can tell amovie or sound to play
at a specific time or you can use an action button to navigate to another slide in your
presentation. e.g. Home

Action Buttons
Insert >> Shapes >> Action Buttons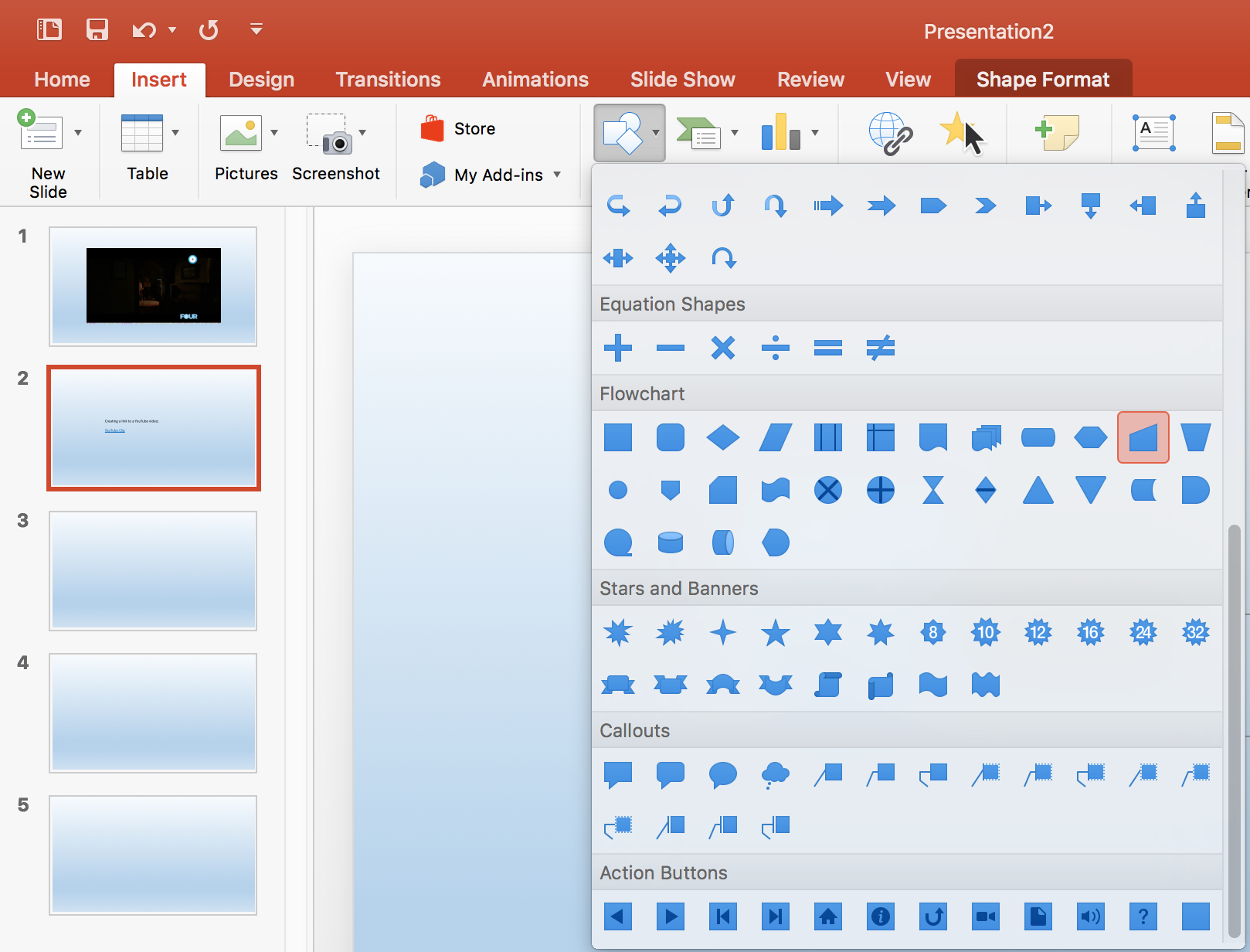 Choosing a button
Once you have chosen your button you will notice the mouse pointer has changed to a +
Move your mouse onto your slide and click and drag to make your button
The action button dialogue box will now show, this enables you to choose the settings you
want for your button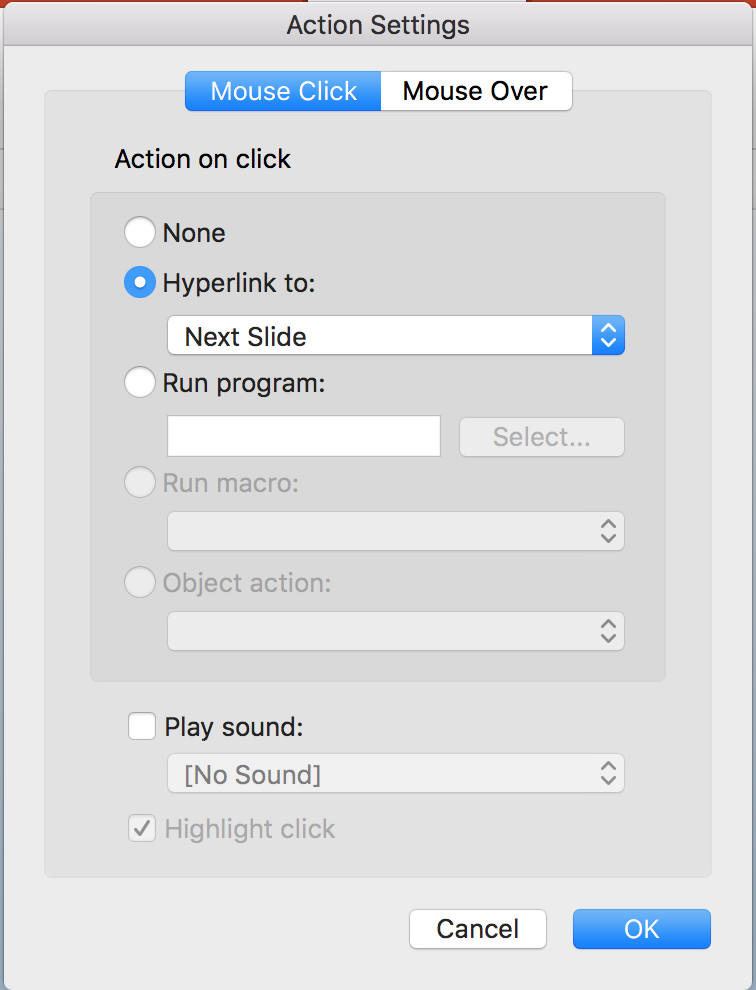 Choose which tab you want to use; Mouse Click or Mouse Over.