Right click on the language bar
Click on settings
Click on add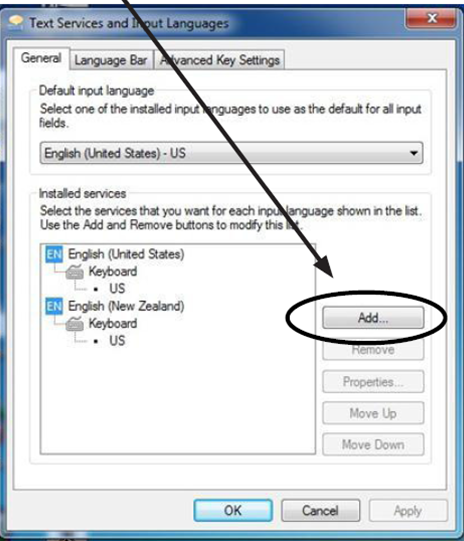 Scroll down and click on the little + sign to the left of Māori
Click on the + to the left of Keyboard and check the box marked Māori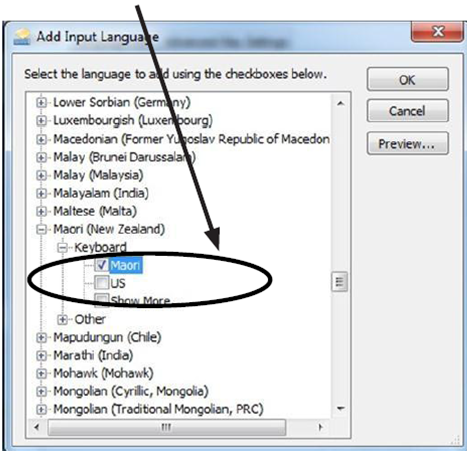 Click on OK and the message box will look like this. Click on apply, and then click on OK to close the box.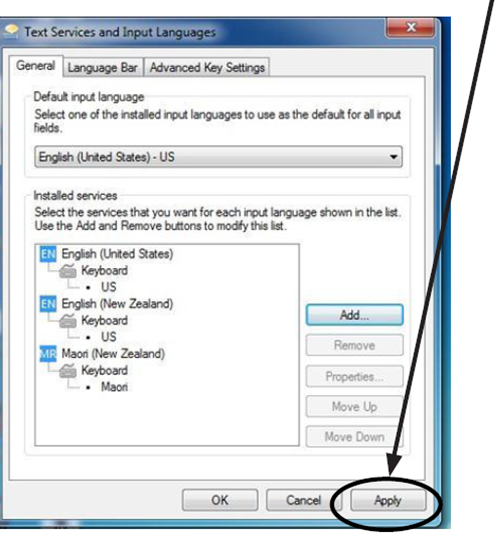 To use the Māori language and create a macron, open a word document and click on the language bar again and select MR Māori (New Zealand)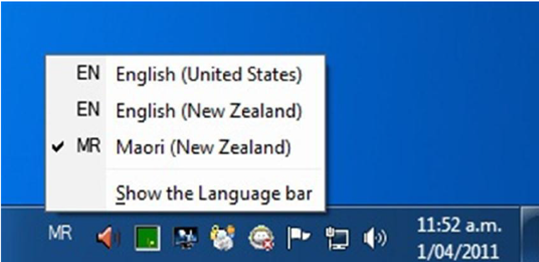 Then to apply the macron to the letter press the ~ key with the vowel (usually a).
Please note: If you go into any other application it will default back to English and you will need to re-select Māori from the language bar. Also, this is only effective for one session at a time and will need to be added again if you log out.