Click on Tools, click Spelling and Grammar.
The spelling and grammar tool will go through the whole of your document and check each word for you.



When a spelling mistake is found the following dialogue box will appear;

As you can see there are multiple options to deal with the suggestions that Word has given you, normally the correct spelling is the first suggestion shown and you can click on the change button to correct your misspelling.
Automatic spell check from home
This is where Word automatically checks your spelling as you type; this has been set-up for you here at EIT; to do this at home you need to do the following;
Click on Word at the top of the Taskbar << Select Preferences
Select the Spelling and Grammar icon.
Make sure you have Check Spelling As You Type ticked.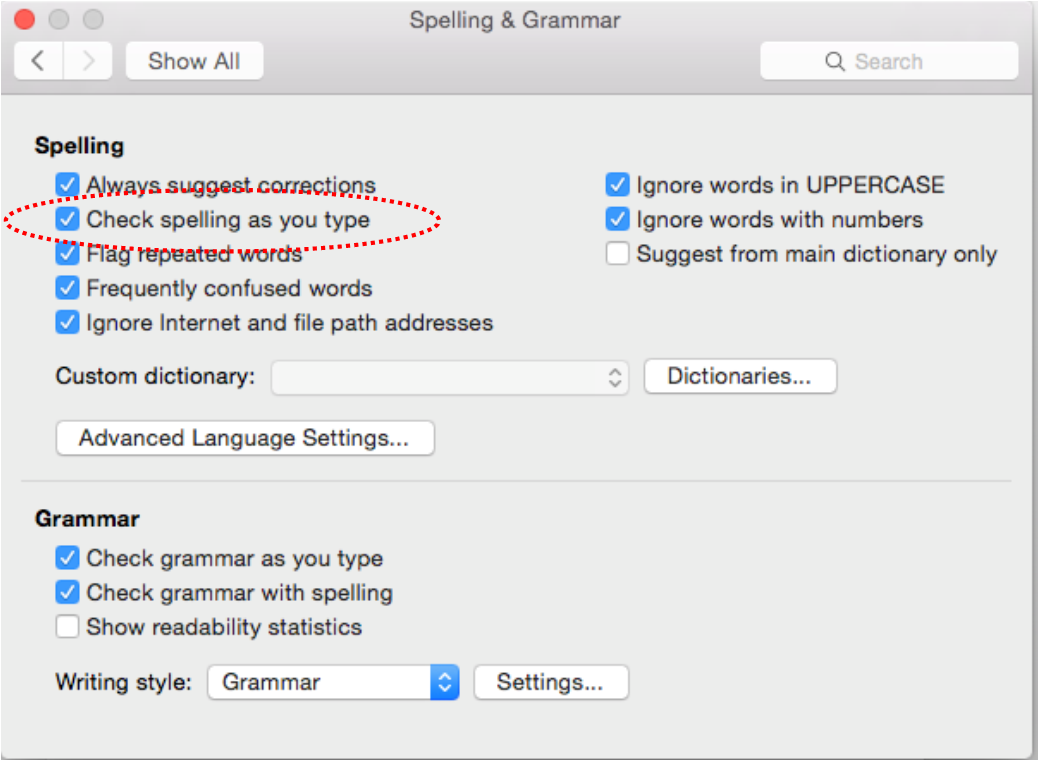 A spelling mistake usually occurs with a red squiggly line underneath it as shown below;

To correct the mistake << right click on the word and the following dialogue box will appear, select the correct spelling.