The thesaurus enables you to look up synonyms (these are different words with the same meaning), and autonyms are words with the opposite meaning.

Click on the Review tab in the Proofing group << Thesaurus

Example using the Thesaurus:

To change the sentence below, I chose the words a lot to something more appropriate;

Today a lot of great things happened, on this day in 1845 - German composer
Felix Mendelssohn's Violin Concerto, one of the most popular and most frequently
performed violin concertos of all time, and was first played in Leipzig.

Right click on the word and the following box will appear << Select a word.

Select Thesaurus at the bottom of the box << a list of words will appear to the right of your screen.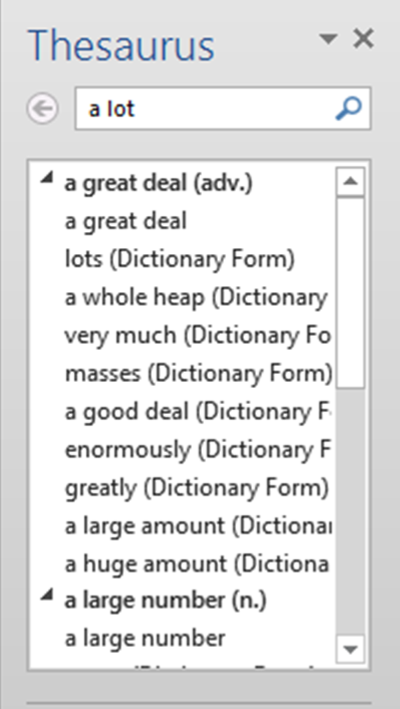 To insert the new wording you want to use << Click on down arrow << Choose Insert and the new wording will be inserted over the original word.