At EIT we use PaperCut as our printing system.
A total printing balance will appear on the screen providing details about your account and your printing balance.

Click on the 'Details ...'
Enter your EIT network login and password.
A balance summary screen will appear showing your printing/photocopying balance, the number of pages printed to date and the environmental impact.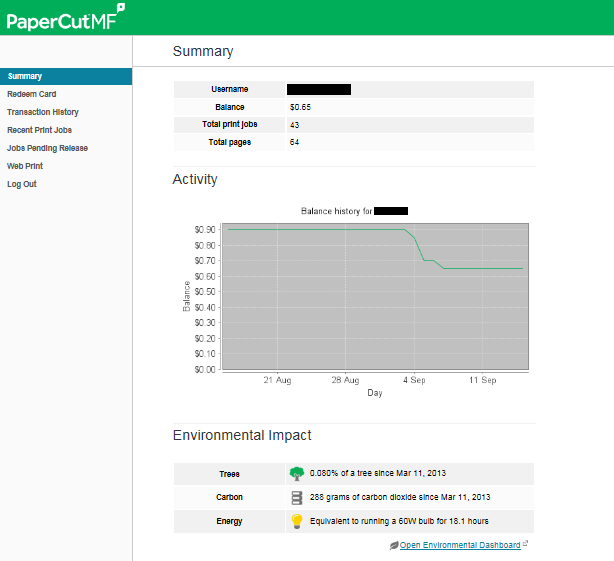 To redeem a voucher left click onto the 'Redeem Card' option. Enter the voucher code into the card number text box. All of the text and symbols must be entered as shown on the voucher.

Left click 'Redeem Card' to redeem the voucher.Once the voucher has been accepted your balance will increase.
Click 'logout' to close your PaperCut account.